GFXplorer
Version 3.12.0.1480 (32bit & 64bit) - Released June 3rd, 2020
For Windows 2000/XP/VISTA/7/8/8.1/10

Description
GFXplorer is a tool designed to allow its user to find, or just to have at hand, all the most important technical information, both hardware and software, of a PC.
Thanks to the tabs based user interface and the various categories available, all the information are easy and fast to read, and if reading is not enough: you can export all the information in a common plain text file (TXT) or Rich Text file (RTF) to be viewed anywhere and by anyone without being in front of the interested PC; whenever the need arises, receiving technical support or help on a forum or via email is a lot easier with detailed information of your system!
In addition, the Tools tab provides direct access to a wide range of Windows utilities, useful should you need to do a quick maintenance.
GFXplorer can also be easily updated online and is available both in English and Italian.
List of information retrieved by GFXplorer
Current release notes
New in version 3.12:
Added support for Windows 10 - 2004;
Added a button to view, on the web, more info about your CPU;
Added a button to refresh RAM usage;
Added OS installation date;
Added OS language and locale;
Added a link to the online change log;
Moved all RAM info into one category;
Removed the "Build type" line;
Now RAM and Virtual memory values are shown in MB and GB;
Small bug fixed, tweaks and code optimizations.
Previous release notes
Awards
3.5/5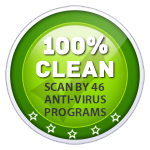 8.0/10


Downloads

Self-installing package (.EXE - 849KB)
MD5 Checksum: 6595676aeb5ffa5cd04a7ffcb6cb0760

Stand-alone compressed archive (.ZIP - 231KB)
MD5 Checksum: 0934405055468c71923641c3c3287f8f